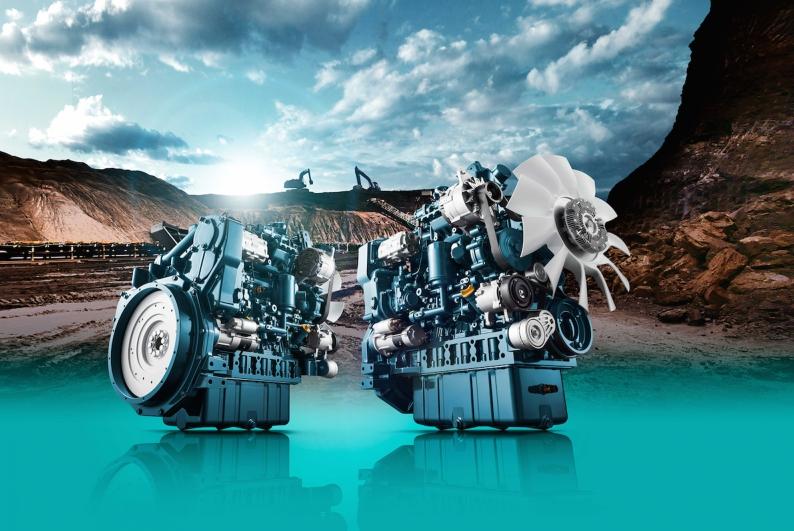 At the world's leading trade fair, Kubota presents its engine range with the "One Source, Multiple Solutions" concept. At Agritechnica 2019, the Kubota BUEE (Business Unit Engine Europe) will manifest their conviction that in the future it will not be just one type of fuel that will dominate the market for industrial engines. To this end, it is coming to the trade fair with its range of engines, which follows the "One Source, Multiple Solutions" concept, according to the corresponding press release.
Kubota Tractor & Mower Equipment Parts: AGA Parts
The Kubota engine range is led by the 5-liter V5009 engine, winner of the "Diesel of the Year 2019" award and Kubota's most powerful engine to date.
At Agritechnica, Kubota will present its most comprehensive range of efficient and powerful engines to date. As an example of the new diesel engine series 09, the V5009 (157.3 kW) will be exhibited in Hanover; The series is supplemented by the 4-liter V4309 engine (115.7 kW). Both motors were designed and developed for the demanding work environment of larger agricultural and construction machinery as well as industrial trucks. They are suitable, for example, for applications such as telescopic loaders, wheel loaders, field sprayers and harvesting machines.
The launch of its large-volume engines is an integral part of Kubota's long-term global business strategy and aims to provide the market with an engine platform for every type of fuel and application. In addition to diesel engines, the growing range of models also includes petrol, LPG and natural gas engines, which have been specially developed for a wide variety of machine types for use in cities and municipalities. This also includes the new engines V1505-CR-T, WG1903 and D902-T.
"The past year was a record year for engine sales – I'm very proud of that," said Tony Tonegawa, vice president of the Kubota Business Unit Engine Europe. "Instead of resting on this result, however, we are using it as the basis for building our future activities. With the Stage V EU emissions regulations that have now come into force, it is more important than ever that we have an even more energy efficient range of Produce engines that offer an increasingly global solution to our customers' needs. "
"We are coming to Agritechnica to showcase the variety of options that Kubota offers," said Daniel Grant, European Marketing Manager, Kubota Business Unit Engine Europe. "Our reputation has always been to offer extremely reliable engines with an output of less than 100 hp. With the 09 series, we can now offer our customers equally reliable and trustworthy engines in a higher performance range, while at the same time meeting the growing demands for downsizing due to greater engine efficiency fulfill."
Kubota industrial motors can be found at Agritechnica 2019 in the "Systems & Components" area – Hall 16, Stand D50.