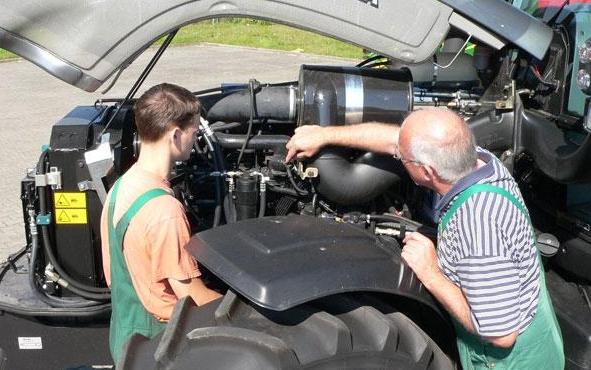 Essen – The LandBauTechnik federal association promotes the profession of mechanic for agricultural and construction machinery technology: In autumn there are currently 500 vacant training places nationwide.
The job opportunities in the agricultural technology sector are currently good and there is a high demand for young people. In the agricultural and construction machinery sector, more than 500 training positions as mechanics are still available for the start of training in autumn 2012.
"Our industry is flourishing and we want to offer even more young people the chance to start an attractive technical profession," announced the federal guild leader Alfred van den Berg. Our companies offer young people good opportunities to start and future prospects.
In contrast to many other sectors, this craft was not only able to keep the number of training relationships stable, but also reported 7.3 percent more successfully passed exams in 2010.
Satisfied apprentices and trainers
The well-being of the trainees is particularly important to the masters. This is shown by above-average success rates in the exams of more than 90 percent and below-average dissolution rates of the training contracts of less than four percent.
Nationwide, 2,880 agricultural machinery companies train. The largest country of training is currently Bavaria, followed by Lower Saxony. Both federal states saw double-digit percentage growth.